From: marijuana appears to be a safe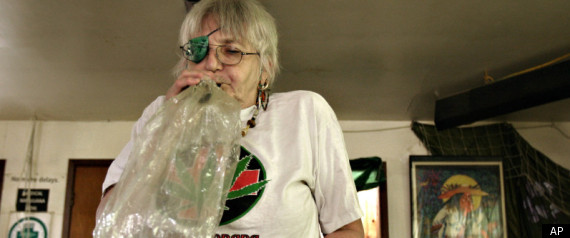 Today; Recognized as one of the leading information out lets the http://www.huffingtonpost.com reports
WASHINGTON -- A new study out of UC San Francisco has found that medical marijuana, combined with certain opiates, appears to be a safe and effective treatment for patients with chronic pain.
The study, published this month in Clinical Pharmacology and Therapeutics, found that patients who use cannabinoids inhaled through a vaporizer, combined with long-acting morphine or long-acting oxycodone, experienced a greater reduction of pain than those who used opiates alone.
I was told the exact opposite just two months ago by my primary care guy, He said " the pharmacy was concerned my use of morphine (10+ years) was now going to be cut off because I use Medical Marijuana. "
and they were concerned for my safety,"
These posts we place here I need to print to take into the doc. So If any of you can find more about this on other sites please bring us the links and paste them here.
Thanks together as a team WE have changed many things in the four months we have been open. As a group we have more power, Our small community has changed and swayed public opinion for Medical Cannabis Patients. They see were not just sitting around "getting high" We may be disabled and shunned, But let it be said "whats owned by Cesar let Cesar keep" "And whats owned by all let us keep"
Source: marijuana appears to be a safe