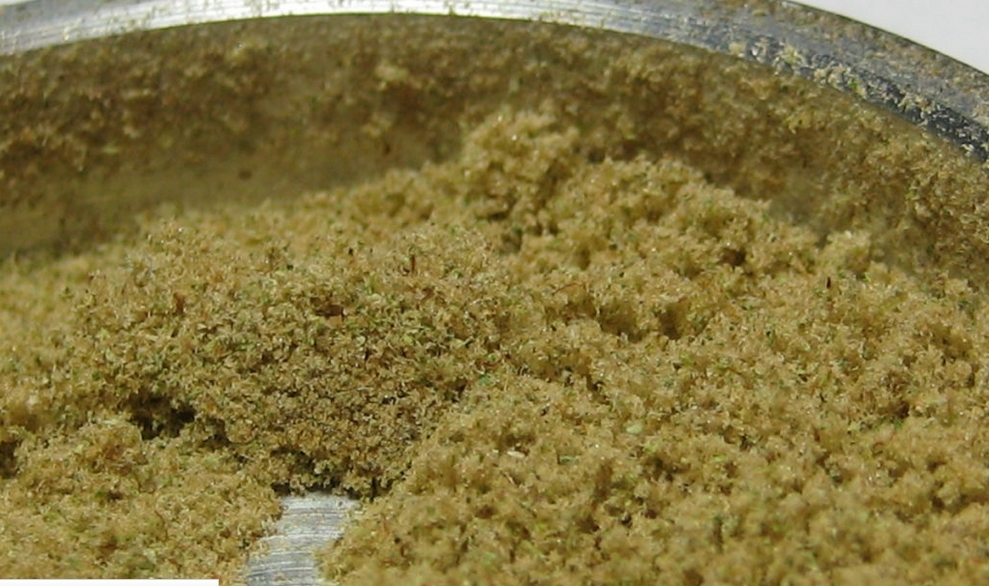 Kief is a term for the powdery, trichome-packed "crystals" that can fall off your cannabis buds during drying, clipping or handling. If you're not careful, you can easily lose them – but if you ARE careful, you can collect these precious golden crystals and use them for various exciting projects! So What Exactly is Kief?
The word "kief" (sometimes written as "kif") comes from the Arabic language, and means "pleasure, intoxication". In most of the traditional hashish-producing countries of the world, the word refers to the golden, powdery trichomes that are collected from the cannabis plant, which are then filtered through a screen and pressed to create hashish.
If you've got a grinder that contains a screen and a chamber underneath, then what you're collecting inside that chamber is kief. And depending on the quality of the cannabis you've been rolling with lately, the crystals could be very, very potent indeed! Check out our guide to the Top 10 Grinders for under $15 you can get on Amazon to see several options for trichome-collecting grinders.
Basically, kief is concentrated trichomes, and contains large amounts of THC and other cannabinoids, without the leaf matter and fiber that is contained within cannabis flowers. If it's good-quality, your kif should have a fragrance reminiscent of the weed that it came from, and should become sticky as soon as you press a piece between your fingers. What Can You Do With Your Kief?
If you aren't too interested in getting your hands dirty, you can just sprinkle a little of it you have collected into a joint, or if you have a vaporizer capable of handling hashish then you can just pop some into the chamber.
But if you don't mind getting tricky with the ol' sticky-icky-icky, then read on, because there's plenty of things you can do with you kief to make it even more powerful!
First off, you can simply put some in the palm of your hand and use the thumb of your other hand to press down on it. The heat and the pressure from your hand should make it stick together and form Moroccan-style hash pretty quickly!
Or you can use your kief as the basis for making some top-shelf ice-o-lator. This might be advisable when you have a large quantity – if you've just got the contents of your grinder, that may not be enough to run a decent amount of ice-o-lator! But if you've got say, 50 grams or so, then it may start to become worth it! From normal (good quality) weed, the usual return on ice-o-lator is only about 10%, but you could bump that up much higher if you use kief – in fact, you could get as much as 50% return!
Another great way you can use your kief is by turning it into rosin! Rosin is another low yielder when you make it from regular cannabis flowers – average return seems to be something like 7.5%, compared with up to 20% (or even more, in some cases) from BHO. But if you make rosin with it, then your return dramatically increases, and you can expect to get something like 40-45% back of your original weight.
So there you have it. That's kief, and that's what you can do with it. Let us know in the comments if you have made ice-o-lator or rosin from your kief, or if you have any other ideas or tips of what to do with it!