After a few harvests running two rooms in the house I am cutting back to only one. The veggie girls will be out in my clean room in my garage. More on that later!
Here are the mid construction photos... Enjoy!
Overview of room. Two 1k lights mounted on the 2x4. Two holes in ceiling are for hood ventilation. Fan/light coming out.
Room ventilation hole. Along with security camera. All video is networked and remote storage/monitoring capable.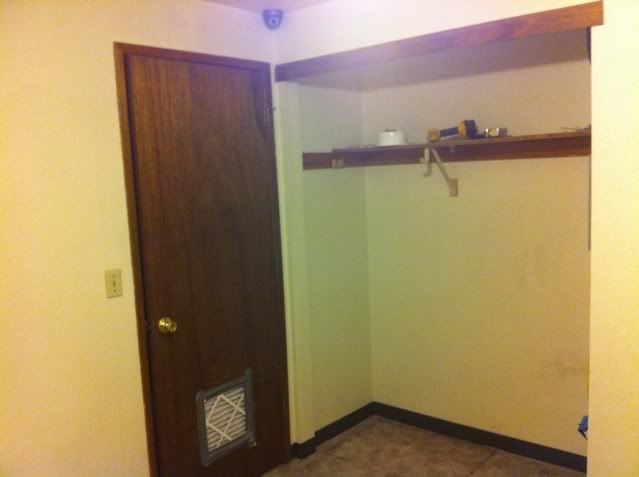 Intake filter mounted in door. This is a pre filter. I'll be adding another to the furnace duct coming into the room. All air will be filtered in and scrubbed out.
More to come when I get off my lazy bum and get the lights, filters, and fans installed. Then clean everything again, put the trays and watering system in and go for grow! I think there is some electrical and plumbing to do too, but I'm trying not to think about that yet.